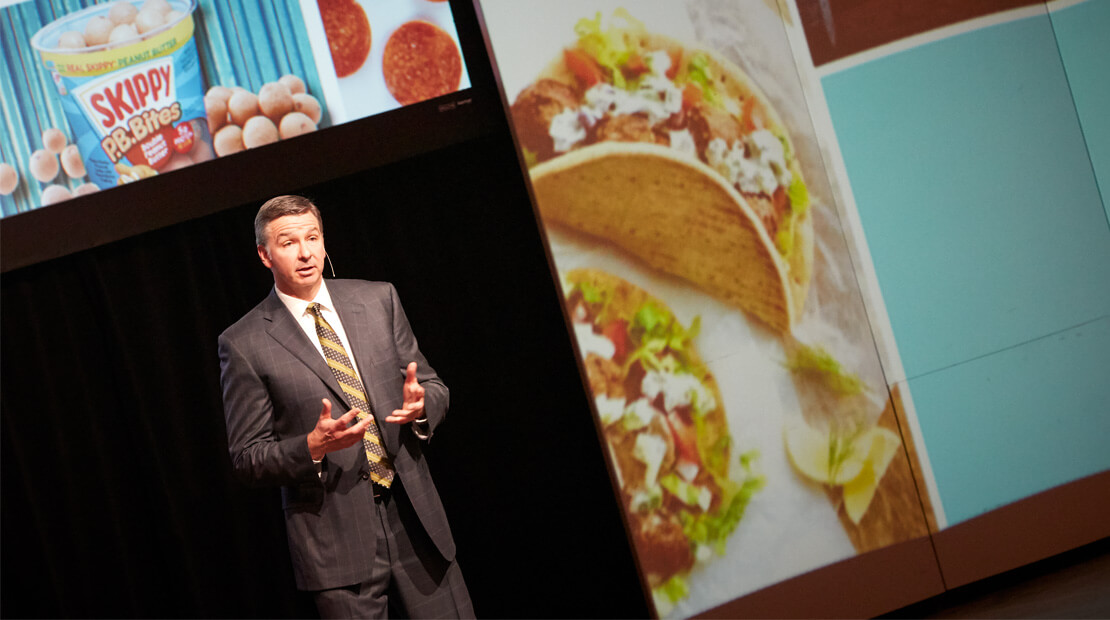 We're inspired by big ideas and small egos.
Our management team fosters an environment where careers flourish and innovative ideas come to life. Our leaders empower all of us to bring more to the table for employees, consumers, investors and the communities we call home.
Our Board of Directors is critical to the growth and development of our employees, our consistent returns to shareholders and the long-term success of the company.
Board of Directors
Jim Snee

Chairman of the Board
President
Chief Executive Officer

Director since October 2015

William A. Newlands

President and Chief Executive Officer
Constellation Brands, Inc.

Director since November 2018; Lead Director since 2023

Prama Bhatt

Chief Digital Officer
Ulta Beauty

Director since November 2019

Gary C. Bhojwani

Chief Executive Officer
CNO Financial Group, Inc.

Director since July 2014

Stephen M. Lacy

Former Chairman of the Board, President and Chief Executive Officer
Meredith Corporation

Director since September 2011

Elsa A. Murano, Ph.D.

Director of Norman Borlaug Institute for International Agriculture
Professor and President Emerita
Texas A & M University

Director since September 2006

Susan K. Nestegard

Former President
Global Healthcare Sector, Ecolab Inc.

Director since October 2009

Christopher J. Policinski

Former President and Chief Executive Officer
Land O'Lakes, Inc.

Director since September 2012

Jose Luis Prado

Former President
Quaker Oats North America and Global Baking, Pepsi Co, Inc.

Director since March 2019

Sally J. Smith

Former President and Chief Executive Officer
Buffalo Wild Wings, Inc.

Director since July 2014

Steven A. White

Former President
Comcast West Division

Director since July 2014

Raymond G. Young

Former Vice Chairman and Chief Financial Officer of Archer-Daniels-Midland Company

Director since March 2023

Michael P. Zechmeister

Chief Financial Officer of C.H. Robinson Worldwide, Inc.

Director since March 2023